Turbovane Radial Tip Fans
---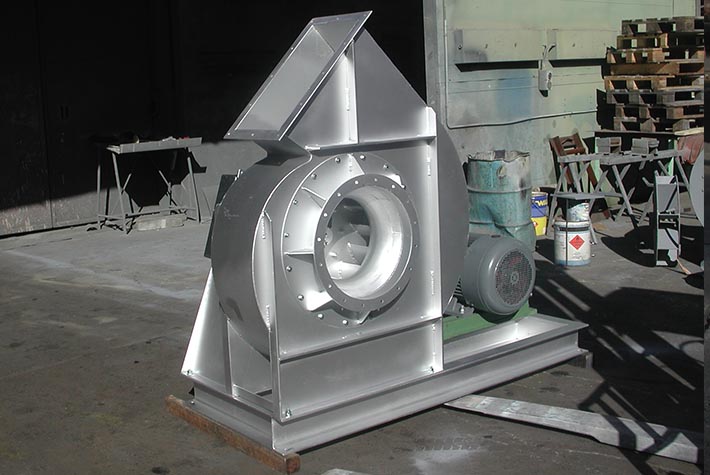 FBA Turbovane Fans are of a heavy duty, rugged design, suitable for handling dust-laden air from industrial processes at standard or elevated temperatures.
These fans are typically used for induced draught on boilers, incinerators, wet scrubbers, kiln exhaust and various industrial applications requiring a rugged fan construction involving large air volumes at moderate to high pressures.
Impeller blades are single plate, forward curved at the entering edge for high efficiency, radial at the tip providing a self-cleaning characteristic. Wear plates can be fitted to the blades if required.
Note that the radial tip impeller is not "non-overloading" and the power curve rises continuously with increased airflow. If the system does not include a damper to balance the system, consideration should be given to selecting a motor with a higher margin over the estimated absorbed power than would normally be used for a "nonoverloading" fan.
FBA can supply a full range of sizes for its turbovane radial tip fans, with impeller diameters ranging from 685mm through to 1855mm.