Series 1000 DWDI Fans
---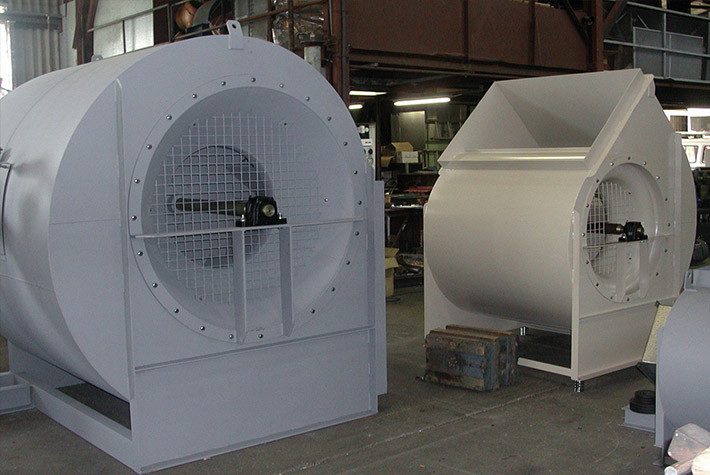 Series 1000 Double Width Double Inlet (DWDI) fans are used primarily in air handling units or in plenum chambers where the connection of the inlet duct directly to the fan is not a requirement. A similar size DWDI fan will produce approximately double the volume at the same static pressure as an SWSI fan.
This is an important advantage when space considerations limit the available height but allow ample floor space.
These fans share the identical impeller and case profile with that of the SWSI fans. They therefore have the same absorbed power, efficiency and non-overloading characteristics.
DWDI fans can be supplied in various arrangements as noted on our fan handing sheet, and can be constructed to operate at temperatures up to 400°C.
A range of optional extras, including various types of metal, such as stainless steel, are available. These fans can be made suitable for smoke spill applications, subject to meeting appropriate standards.