Series 1000 SWSI Fans
---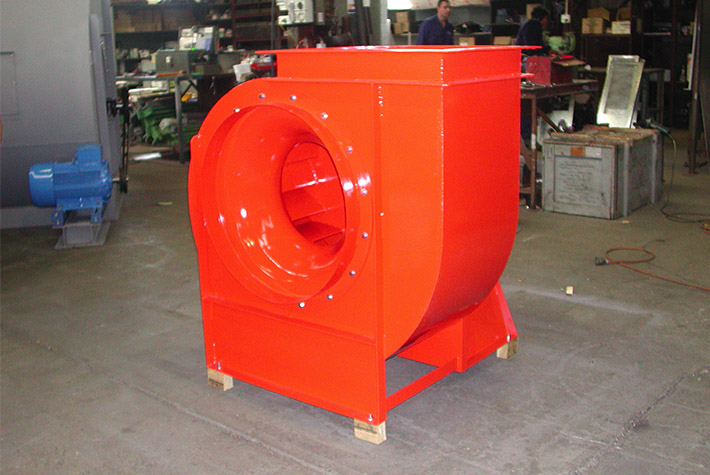 Series 1000 Single Width Single Inlet (SWSI) fans are most commonly used when suction duct is required on the fan inlet. The single width fan has the advantage of providing a connection from the duct straight to the fan inlet, without the use of inlet boxes.
When constructed as Arrangement No 1 and No 9, bearings are outside the airstream. This can be advantageous when the air is contaminated or at a very high temperature, and it is desirable to have the bearings excluded from the airstream.
Arrangement No 3, with the bearings in the airstream, is not suitable for contaminated air or temperatures higher than 60°C.
A range of optional extras, including special finishes with construction in various types of metal, such as stainless steel, are available. Fans can also be made suitable for smoke spill applications and can be constructed to operate at temperatures up to 400°C.
Series 1000 Fans are the most widely used type of centrifugal fan. They are mainly used in air conditioning and ventilation industries, industrial processes – exhaust, drying, cooling and combustion air supply.